Magazine Shop Status: OPEN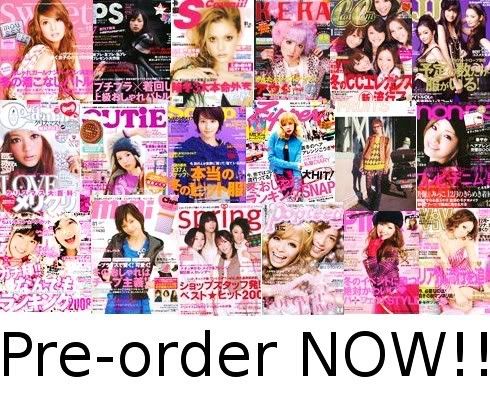 I take
Japanese fashion magazine orders and preorders (for current and future releases only.)
So you can order the latest issues of Japanese magazines from a large selection at a price lower than most if not all online vendors selling Japanese magazines, unless you're buying them second-handed and there's no international shipping required. :)
If the issue of the magazine you want to order isn't the newest issue, then please make your order quick! There might still be a slim chance that I can get it for you if it's the magazine from the previous 1-2 months even though the chance is very small. Please place your order asap!
Some magazines have a later release date then others (e.g. ViVi's Febuary issue came out on the 22nd of December, but SCawaii's February issue won't be out until mid-January), you will be told which issue is currently available, and you will be asked if you want to wait for the next issue.

Lighter weight magazines with less pages and sold for a cheaper price (Popteen, Nicola, Zipper, CUTiE, Mini, KERA, Non-no, SEVENTEEN, FRUiTs, Soup, Spring) will go for $12, not including shipping costs.

Heavy weight magazines will more pages and sold for a more expensive price (ViVi, SCawaii, JJ, CanCam, Sweet, PINKY) will go for $13, not including shipping. Before you proceed:
**Shipping costs will vary depending on the weight of the magazine. In general, they can be between $6-15 depending on the magazine. (Keep in mind that ViVi's are VERY heavy and their shipping cost will generally be at the upper limit of the $6-15 range.)
** You will be given a choice as to whether or not you want the free gifts from the item to be shipped along with the magazine, as there will be extra shipping costs due to the added weight.
**If there are other magazines that are not listed that you are interested in ordering, please just ask and I will see if I can get them for you

$12
Popteen
Zipper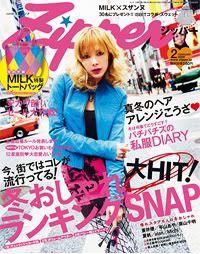 CUTiE
Mini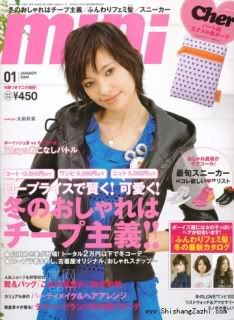 KERA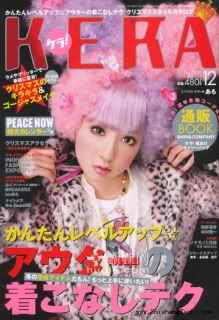 Non-no
SEVENTEEN
FRUiTs
Nicola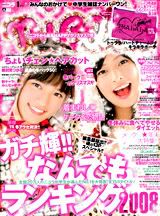 PS
Spring
Soup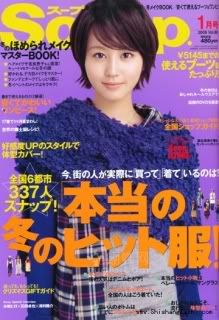 $13
ViVi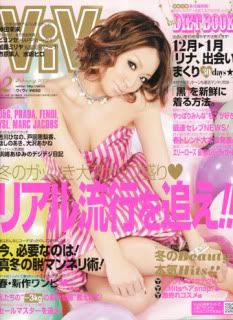 SCawaii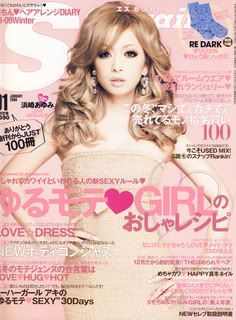 JJ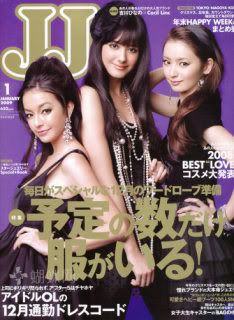 CanCam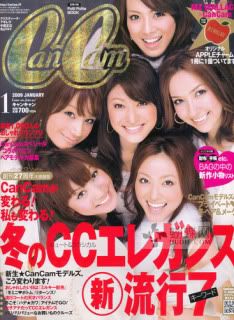 Sweet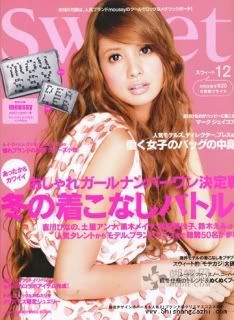 PINKY
Order form:
Name:
Email:
Location:
Order(s):
Paypal Email Address:
Bubble wrap (+$1):


Please ask if you want details about the gifts that come with your desired magazine.

You can email me at keikeiaznqueen@gmail.com

You will be informed of which issue is currently available after you have placed your order. Together, we will confirm which issue it is that you want and if there will be a delay in order to wait for the release of the magazine. I will inform you when I get hold of the magazine and when I ship it off.